NOTE: This job listing has expired and may no longer be relevant!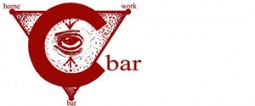 Job Description
C bar is looking for an experienced Line Cook to join our already awesome crew. The position starts at $11.00 a hour plus tips. You will be expected to have experience with grilling burgers and steaks to desired temperature along with making pan sauces to order. Everyone that works here is good at keeping a positive attitude even when it's insanely busy(and it gets insanely busy). So we are looking for a like minded person that likes to cook good food and have a good time doing it. We can offer part time and full time hrs. Please E-mail or come in and drop off your resume.
Already have an account?
Create a free account