Cooks and Counter Service for New Concept Downtown
NOTE: This job listing has expired and may no longer be relevant!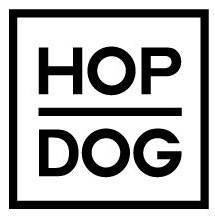 Job Description
New Concept 'Hop Dog' is opening downtown! From the same local restaurant group that brought you Little Big Burger, Blue Star Donuts, Boxer Ramen, and Son of a Biscuit, we are moving into the wiener business, and we need some outstanding individuals to help us get our doors open. We are looking for hard working, motivated individuals to come sling Portland's best hot dogs.
Hop Dog is an open kitchen, fast-casual restaurant, with an emphasis on quality. Ideal candidates should have some kitchen experience, and excel at communicating with total strangers. Point of Sales experience is nice, but we're willing to train the right candidates.
Typical duties include talking with customers, preparing food, assembling food in front of customers, scrubbing dishes, and maintaining a spotless store. This is an 'everyone does everything' establishment, so only team players need apply!
If you've been to any of our other restaurants, you know that we pride ourselves on creating a fun and interactive workplace where our employees actually love coming to work every day!
Please send a resume, and tell us why you think you would be a perfect fit to join our team.