Catering Cooks/Prep Cooks
NOTE: This job listing has expired and may no longer be relevant!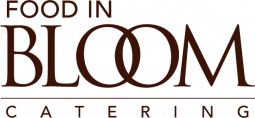 Job Description
Food in Bloom Catering is now hiring for part-time prep cooks.
Potential applicant should have at least 2 years experience in catering and/or restaurant food production. This includes good knife skills (butchering is a plus), ability to follow instructions and recipes, multitasking and staying clean and organized as you work.
Full and Part-time positions are available. Hours for part-time positions can vary from none some weeks to 20/30 hours based on workload and applicant's availability. Most prep shifts are from 8am until 4pm, Tuesday-Saturday. Evening and weekend availability is also a plus.
If you currently work as a cook and are looking for some extra $$, this could be a good opportunity.
Please apply with a current resume.
Pay rate is hourly based on experience.
Already have an account?
Create a free account